2017
20th Anniversary Year
For information contact:  Warren County Historical Society
Logging at the Bend of the River will become a reality thanks to a 2017 Champlain Valley National
Heritage Partnership Local Heritage Grant! We are excited that this grant will allow the Warren County
Historical Society to produce a traveling exhibit on logging. Logging has been an important industry in
the Adirondacks but also it impacted the southern part of the Adirondacks, including Glens Falls, South
Glens Falls and Corinth. This exhibit will emphasize the importance to the local communities and how it
influenced the growth, both population and economically.
Logging is still a big business here in the north country, and there are old and new loggers, old and new
techniques and old and new companies. One of the oldest companies in Glens Falls is Finch Pryun
located on the Hudson River, also International Paper brought a much-needed economic boost to
communities like Corinth.
It is amazing to see how the houses of Glens Falls compare to South Glens Falls, one being where the
executives lived and the other were the workers lived. How people felt about working for the companies
and how the companies felt about their employees. It will be interesting to research how both parties
related to the other.
This grant will allow for interviews of past and present employees and executives, how things were done
before and how they are done now. What were the benefits of logging then and now. Was the
environment part of the logging ideology in the 1800's?
The canal systems and rivers were a vital part of logging and we will be partnering with others to
interview some of the canal workers. Interviewing the old timers and some new workers will help see
how the canal workers and the loggers worked together.
May 17, 2017     Dick Nason
We are bringing Dick Nason back for his program on logging because we sold out last year and people were turned away. This year please come a little early to get a seat. The event will be held at the Masonic Lodge on Burke Road in Queensbury. (The road next to the Jolley store on Exit 19.) The event starts at 7pm and is open to the public and free.
June 15, 2017     "A Grand Affair"
Fundraiser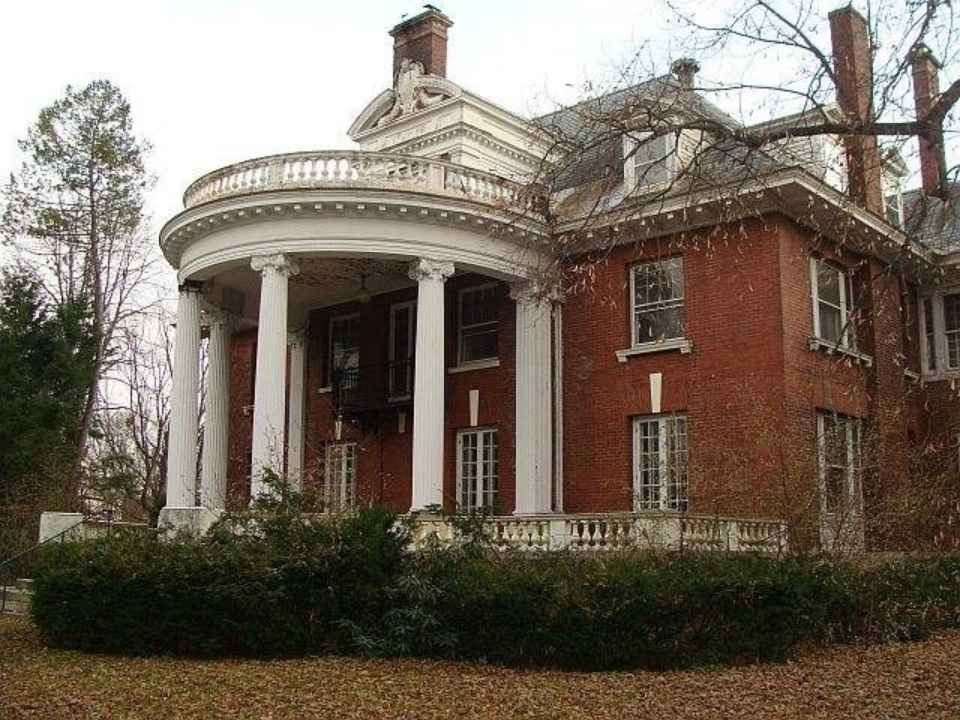 This will be a grand affair, a Roaring 20's Grand Affair. The event is being held at 552 Glen Street in Glens Falls, at the home of Michael and Melissa Seale's. Last year they purchased the mansion and are in the process of renovating it, we will be the first organization to hold a fundraiser and house warming party on the property.
The event will be from 7 to 10 pm, and food and wine will be served. Costumes are not required but would add ambience to the event.
Tickets for the public go on sale on April 4, 2017 at the Warren County Historical Society office at 195 Sunnyside Road in Queensbury. This event has a limit of 125 attendees, so please bring your money to the office as soon after April 4 as you can to ensure your reservations. Members tickets must be paid by April 1 to quarantee your spot.
Tickets are $60 for members and $70 for non-members.
July 19, 2017       History Mystery
Stan Malecki from the Parks Bentley Place will give a presentation and will enjoy confounding you on some of the items he brings to check your historical knowledge. Stan will bring several items for you to look at and handle and then to try to identify. Will he stump you or will you know? Come and find out.
The event is being held at the new building on Gurney Lane in Queensbury. Gurney Lane is the road across from the Warren County Municipal building on Route 9. The event begins at 7pm and is open to the public and is a free program.
August 26, 2017     Heritage Day Concert
This will be our 2nd Annual Heritage Day Concert to be held at 195 Sunnyside Road in Queensbury. Some of the performers are Donnie Perkins, Hall of Fame fiddle player, local bans RGLB West Enders, Joe Ramsey – 2017 Lake George Elvis Festival 3rd place winner, Warren County Ramblers, Old Friend Band and more.
This event will begin at 1 and end at 6 pm, be sure to bring your blankets or chairs. There is plenty of room in the field but shade changes through out the day.
There will be a "basket" raffle, music, food and drinks.
September 20, 2017
Introduction to Genealogy
Scott Langworthy will introduce the project  Please bring your own laptop or ipad so you can follow along and actually try your hand at finding your ancestors. This is a program to prepare you for the History Day event we have planned. See below.
This event will begin at 7pm and is free and open to the public. We are planning on holding it at our new building on Gurney Lane in Queesnbury, we are hoping to move by this date and the wifi should be available. If the location changes please check our website to find out the new location.
October 14, 2017     History Day
History Day has been open to historical societies in and around Warren County. This year with our program it will be open to the public. The program will be a genealogy tour though different area of interest. If you are an Irish Immigrant we may have the right person to help you, maybe you are interested in marriage or death certificates, or maybe your hunting for a cemetery. These and other short groups will be available on this day.
The day starts at 9am with a meet and greet before you get down to business. The entire schedule has not been worked out yet, but will be here when it is.
The cost has not been decided on because we are still looking for a place and deciding the food options. For more information closer to the date please call the office at 518-743-0734 or check here.
November 2017
BonTon Fundraiser
This fundraiser is a partnership between BonTon and non-profits. BonTon prints the booklets and gives them to the non-profit who will sell them for $5 each. The money the non-profit collects they get to keep, and BonTon then splits the money they colllect to all the participating non-profits that have qualified to share.
So please if you see a Warren County Trustee or stop by the office to purchase one. You get several coupons including a$10 off coupon and you will be helping your favorite non-profit (Warren County Historical Society.)
November 5, 2017
Chronicle Book Fair
Each year the Chronicle puts together the book fair to bring together in one place many of the writers of the surrounding area. It also brings the non-profits out either selling their wares or do outreach and networking. This is a fun filled day for both kids and adults, something to do for both.
The event is from 11 to 2 on Sunday the 5th, it is free and open to the public.
November 11, 2017
"Kids and Vets Unite"
Last year this program was fun, enjoyable and a learning experience for all who attended. The Kids or the Vets can choose a partner to bring on this trip. They start with a trip to the Saratoga Military Museum, they have a tour, have lunch and then are guided through a World War II lesson. Both adults and kids had a fun day.
The details have not been worked out yet so keep watching for more information.
November 18, 2017
 Open House
Our annual winter open house, this year will be our first year in the new building. Come and have a look around and enjoy some light refreshments and bid on some Christmas baskets.
The event will start at 10am until 2pm, the location is on Gurney Lane in Queensbury. For more information call 518-743-0734. This is free and open to the public.
November 15, 2017     Canals
In 2017 the World Canal Conference is being held in Syracuse, NY. New York has had a long history with canals in the state and even in the Warren County Area. For example: the Feeder Canal, Lake Champlain Canal, and the Erie Canal just to name a few. Are there new stories or information to be had at the World Canal Conference, its right in our home state. We should be up on the history. The speaker will be the Director of the Feeder Canal Alliance, Jeanne Willliams.
Join us for this interesting presentation on Canals. The event will be held at our Gurney Lane, Queensbury location.
For more information check out the "Rewind" January 1, 2017 edition on the Feeder Canal.